Doug Jones the Actor of Many Spooky Faces
Most actors complain about the downside of fame, even though they're filthy rich and can do almost anything because of their wealth. Maybe they should be doing what Doug Jones has been doing! With the approach of Halloween and watching such movies as Hocus Pocus and Hell Boy, you might start to wonder… who is playing fresh-from-the-grave Billy Butcherson? Who is the man behind the amazing fish-man makeup of Abe Sapien?
Doug Jones has given life to some amazing roles, and has been able to fly under the fame radar for 20 years, simply by hiding behind costumes and makeup.
"In the last 20 years of my life, I've been using something unrecognizable. I've been acting for 20 years and have gone unnoticed." – Doug Jones
Here is Mr. Jones in the memorable role of Billy Butcherson from Hocus Pocus. This zombie man rises from the grave and has maybe a total of one line in the movie. You get to be a cool character, go unnoticed, and you only have to memorize one line? Mr. Jones sure knows how to pick a great role!
And here he is as Spy Morlock from the movie, Time Machine. Would you have guessed it was the same guy without looking at the cast?
Did you also know he was the Silver Surfer? Maybe if you're a comic book fan, or a big Guillermo del Toro movie fan (Doug Jones appears in three of del Toro's films).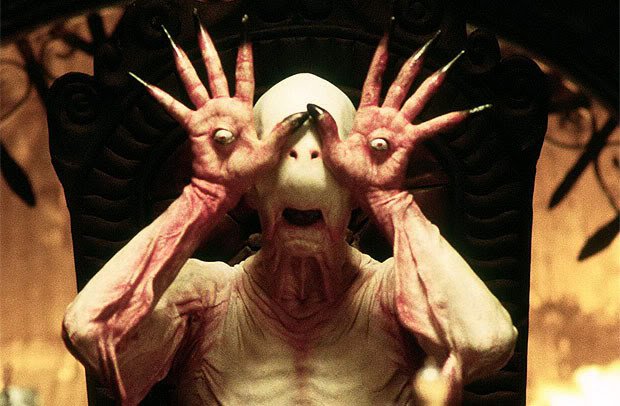 Here is Doug Jones as Pale Man from the amazing movie, Pan's Labyrinth.
Amazing what special effects makeup and costumes can do to make an actor totally unrecognizable. If you want to get into acting but you don't want to be "too famous", just do what Doug Jones does!